About
About Michelle Mayur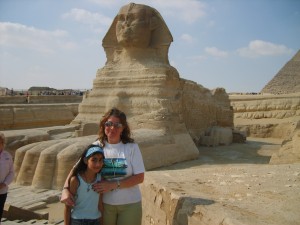 Michelle is the Compiling Author of Embraced by the Divine – The Emerging Woman's Gateway to Power, Passion and Purpose, already an International #1 Bestseller on Amazon in four categories across three countries. www.embracedbythedivine.com
Through Michelle's writing and angel-guided healing work she co-creates transformational energetic shifts in people, especially women, who are ready to make a bigger difference in the world. She specializes in assisting women to dissolve limiting beliefs and energetic blockages so they can step fully into their power, passion and purpose. Both the angelic realms and the Divine Feminine energies of Love and compassion are strongly present in her work. Since 1995 she has been in private practice at Angel Wings Healing in Melbourne, Australia, www.angelwings-healing.com, seeing clients around the world in person and via Skype. Michelle is the Founder of the Heal the Healer Community of healers and Lightworkers and has run Spiritual Egypt Tours and overseas healing retreats.
Michelle is also an Accredited Goulding SleepTalk® Consultant working with children – especially sensitive ones – and is currently doing research into the use of SleepTalk® principles with adults with an Acquired Brain Injury.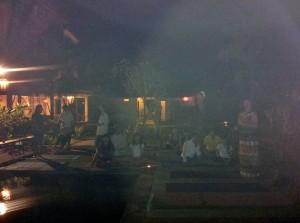 Her private global clientele includes a mining company CEO, university faculty dean, resort owner, Buddhist priests and a Catholic nun, to name a few. In 2012 she received the extremely powerful Isis Healing of Love energy healing system for personal and planetary healing as a powerful energetic download from the higher realms and now teaches this system widely. In 2010 she ran the highly successful Global Conference, 'Breakthrough to Abundance for Healers' with top international healing experts and is now a sought-after speaker.
Her vision is of Heal the Healer being a 'Healing Haven' of like-minded Healers and Lightworkers, together co-creating more peace, love, joy and harmony in the world than most of us ever thought possible.
Heal the Healer was conceived of  after Michelle suffered a badly-broken shoulder and was therefore forced to stop and re-evaluate exactly where she wanted to be going with her healing work. The slow recovery of her shoulder, despite lots of healing work being done on it, led to a bit of a joke about needing to Heal The Healer and then the lightbulb went on in her head and the next part of Michelle's journey as a healer became crystal clear. The 'new arm' to her business was born – Heal the Healer!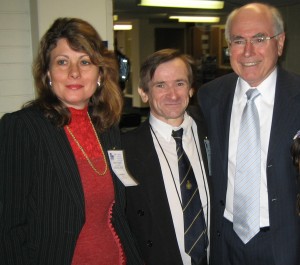 For several years prior to that, Michelle had had a deep inner knowing that her healing work was about to undergo a radical transformation and just needed that 'break' to shift her focus onto the global stage to reach more people, rather than solely on the one-on-one consultations she had been doing in private practice for over fifteen years, where she always loved mentoring and working helping other healers.
Michelle, based in Melbourne, Australia,  has been running her successful healing practice, Angel Wings Healing, www.angelwings-healing.com, since 1995 and specializes in her unique Isis Healing of Love™ energy healing system, which she received as an energetic download of pure energy from the higher realms in 2012 in Bali. She also specializes in angel-guided spiritual healing, mentoring and clinical hypnotherapy. After having endured years of financial struggle initially, while pursuing her passion for healing work and personal development, Michelle learned the hard way about the blind spots and limiting beliefs that were stopping her from stepping fully into her power as a Healer and Lightworker.
Now Michelle just loves her life! Every day she makes her meditation, spiritual practice and connection to nature a priority, doing the things she loves, while also having a steady flow of private clients.
It wasn't until 1990 that Michelle suddenly awoke to her healing gifts after a profound spiritual awakening involving her deceased mother. From 1993-94 she lived and worked in Nauru, a tiny remote tropical island located right on the equator in the Central Pacific Ocean. This experience was deeply transformative and changed her profoundly, including a near-death experience there, so that upon her recovery she made a commitment to devote her life to helping others through her healing work.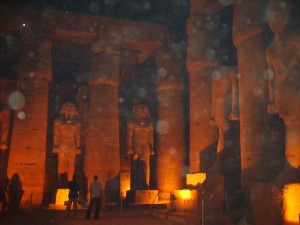 Some of her professional highlights to date have included designing and facilitating several Spiritual Egypt Tours, which included group planetary healing work in such sacred locations as the Kings Chamber of the Great Pyramid, between the Paws of the Sphinx and in the Isis Sanctuary at Philae Temple. She has co-created sacred vibrational essences in power places in Egypt, Nauru and Australia.
Michelle's loves, apart from her healing work, are her two children, spending time in nature, travel anywhere and everywhere, photography and her pets.
As well as a Bachelor of Science degree, she also holds diplomas in clinical hypnotherapy, holistic healing, psychotherapy and qualifications in counseling, flower essences, disability, Sekhem and Seichim, as well as being a Reiki master. Michelle is a Member of IICT (International Institute of Complementary Therapists) and the IACT (International Association of Counselors and Therapists.)
Michelle is passionate about working with other Healers and Lightworkers to raise the vibration of the planet exponentially.
MEDIA:
Some of the Topics Michelle has been Interviewed on:
Healing Your Broken Heart, Divinely, interviewed by Lorraine Cohen in Compelling Conversations
Healing for the Soul – transformational techniques for self-empowerment and inner peace, interviewed by Deb Scott, host of The Best People We Know Radio Show
Loving Yourself to Success – 5 Keys for Healers, interviewed by Dan Hanneman, Raise Your Vibration Summit
Connecting to Divine Love – 5 Simple Techniques for Raising Your Vibration, interviewed by Kerri Kennan, Awakened Life Expo
Angel Encounters parts 1 & 2, interviewed by Rev Kimberly Marooney and Ja-lene Clark
Spiritual Adventures in Bali – Aligning with Love, interviewed by Rev Kimberly Marooney
Moving Beyond Stuck – How YOU Can Too! interviewed by Elizabeth Hamilton-Guarino in Happy YOU Year Summit
Help, My Body's Talking to Me! interviewed by Joanne Newell
Wherever possible, Michelle makes her powerful guided healing meditations a feature of each interview. She always provides many simple and transformational healing techniques on the call so listeners can feel the positive energetic shifts within themselves.

Free Global Meditations:
Full Moon Meditation
Save to Computer

21 December 2012 – Filling the Soul with Divine Love
Save to Computer

Opening Your Heart to Love for Planetary Peace and Personal Healing
Save to Computer

Michelle can be contacted via email at michelle@heal-the-healer.com or michelle@angelwings-healing.com.