Home
Empower – Evolve – Excel
Healers: Transform Your Life
Take Your Healing Work to a Higher Level
Do you want to be Financially Abundant while taking your healing work to a higher level and reaching more people
Have you been frustrated as a healer stuck in struggle and lack?
Are You being called to work at a Higher Level of Consciousness?
Are You passionate about fulfilling your Soul's Divine Mission?
Do You feel the Shift from the old ways of doing, having and being?
Are You searching for more Meaning in your life?
Do You want to feel more Supported and Connected in your journey?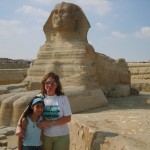 I'm Michelle Mayur, the Healer for Healers everywhere. My passion and commitment are to help you transform your life from the inside out so you can shine your Light more brightly, help more people and do your healing work at a higher vibration.
My private clients around the world include Royalty, a mining company CEO, a university faculty dean, a resort owner, Buddhist priests and a Catholic nun, to name a few. Specializing in spiritual healing and hypnotherapy, I am a channel for Divine Love and have worked in private practice as a healer for the last 18 years in Melbourne and abroad.
With the rapid down-pouring of celestial energies since 21 December 2012,  Healers and Lightworkers everywhere are feeling that deep, inner soul stirring to 'step up to the plate' and to stand fully in our own power. Having access to the high-vibrational tools we need to anchor more Light within ourselves will enable us to transform not only ourselves, but will also plant the seeds of transformation in others to help raise the consciousness of humanity to a higher vibration. We are the Way-Showers. The call to action is NOW.   
Heal the Healer is a Safe Haven Mecca for Healers and Lightworkers everywhere, and is expanding exponentially as a Beacon of Light itself, lighting the way for Healers everywhere to become empowered and reach their highest potential.
Join this  'Healing Haven' of like-minded Healers and Lightworkers. Already we have members from 100 countries across the globe. This haven is a safe place for Members to communicate openly with each other, to discuss our most burning issues and to feel totally safe expressing ourselves authentically.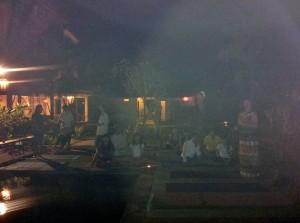 Enough struggling alone to heal fears about fully expressing yourself in your magnificence as the Healer and Lightworker you are. Enough battling the old wounds, patterns and limiting beliefs that run your life from the subconscious. I'm here to show you how to fully step into your own power and fulfill the highest calling of your Soul. Be the Beacon of Light to light the way for others.
What Does Heal the Healer FREE Membership Offer?
A Safe-Haven Healing Community
Join with like-minded souls on our Facebook Page to openly discuss your most burning questions with other Healers and Lightworkers who really 'get' where you are coming from.
Articles
'An ever-expanding resource library of 'Articles of the Light' by me and other respected authors to inspire, encourage and motivate you to reach your full healing potential. You can even set the budding author in you free and submit your own relevant articles!
My Free Audio Gift to You – Healing with the Legions of Light
My sacred healing meditation to more fully awaken your healing gifts and plant the seeds of higher transformation.
Information Hot Off the Press
Be one of the first to learn about upcoming teleseminars, radio interviews and new Heal the Healer Audios & Programs, such as my trademarked Isis Healing of Love energy healing system.



I used to charge a membership fee of $47/month to Healers and Lightworkers for the kind of information I am giving you, but Higher Guidance kept pushing me (initially against my will!) to create FREE membership to all Healers and Lightworkers, so that everyone has access to the Heal the Healer community, regardless of financial standing. 
If you have been experiencing:
Feeling your healing work needs to be so much bigger than you have allowed before
Feeling isolated and different to most people
Deep soul stirrings that drive you to be a Way-Shower for others
An imperative need to join with like-minded souls
Don't miss out on becoming a FREE Member of this Light-filled, vibrant and rapidly-expanding safe-haven of healing. You owe it to yourself. You owe it to the planet.
Simply enter your details in the box below and click on 'Yes Please' to join.
In Light and Love, from my Heart to Yours,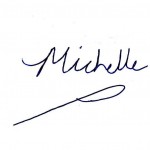 PS: It would also be my pleasure to work with you as a paying Private Client anywhere in the world through the wonders of Skype.